It became apparent that this tree needed a new home after surviving the emergency repot. Needles had hardened off, I started seeing brand new juvenile foliage come out, and it had been over 6 months since it had been rehomed. After combing through a bit of the sawdust I just decided I needed to see the root growth on the bottom.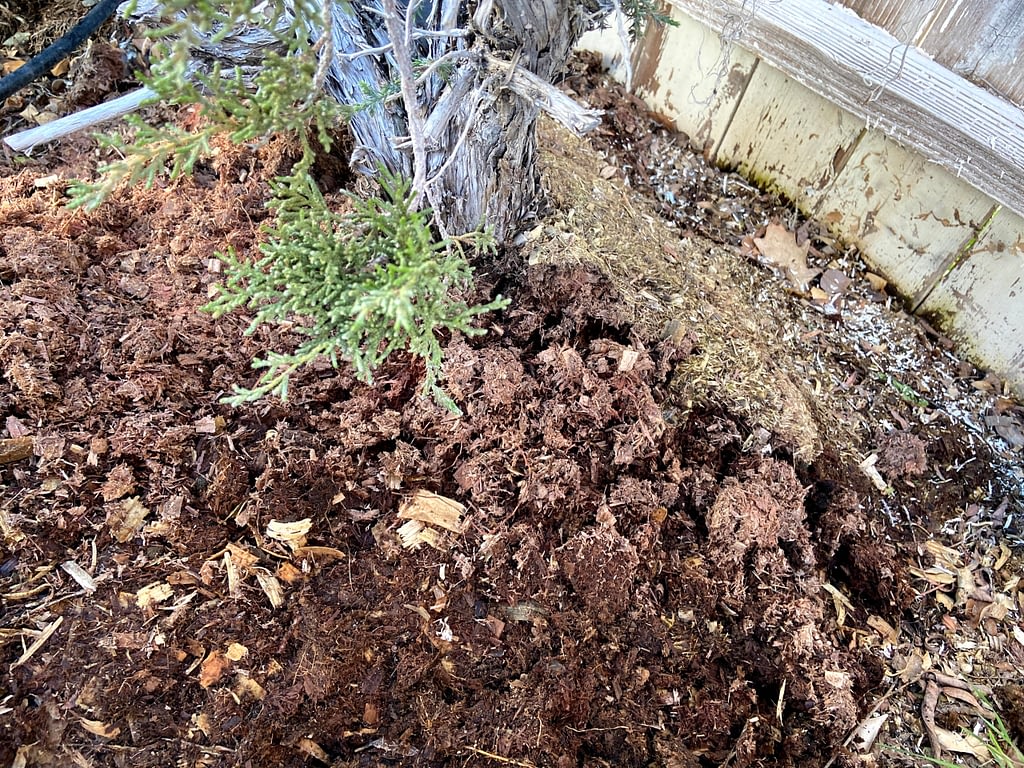 As you can see some of the roots grew through the weed barrier cloth that I put down. Good news.
While great for recovery, it isn't as easy to manage a giant heap of wet sawdust, so I just drug it out on the weed barrier cloth and started right next to my bench.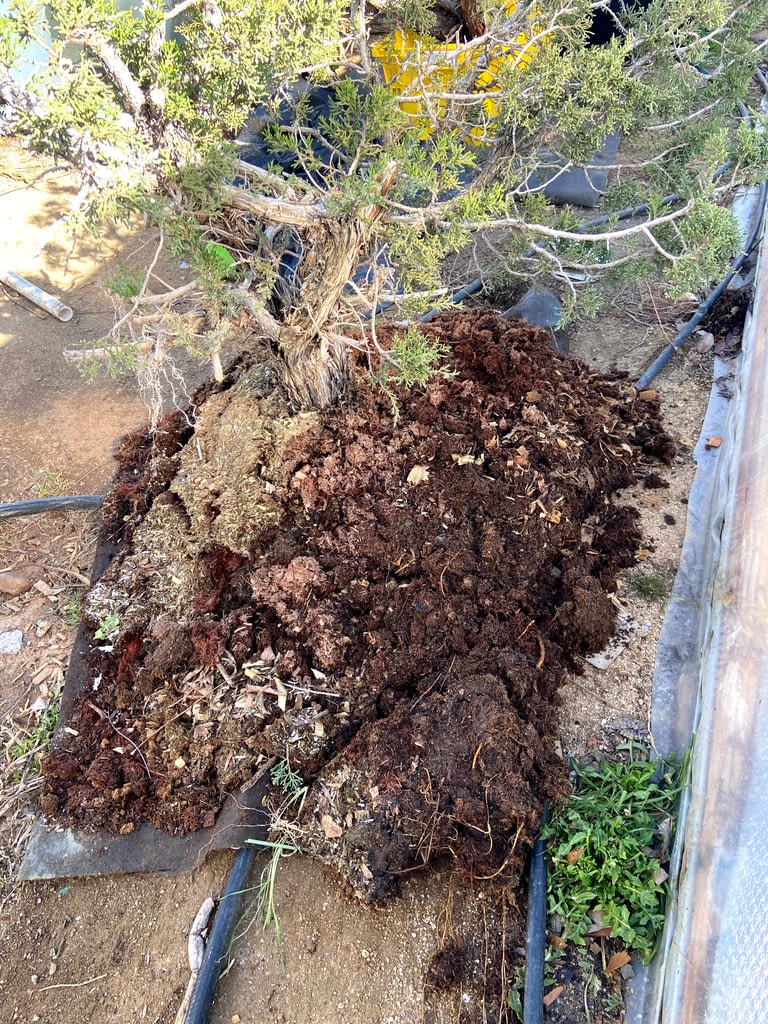 Once I got this up on the bench I got a good look at the bottom side of the root ball.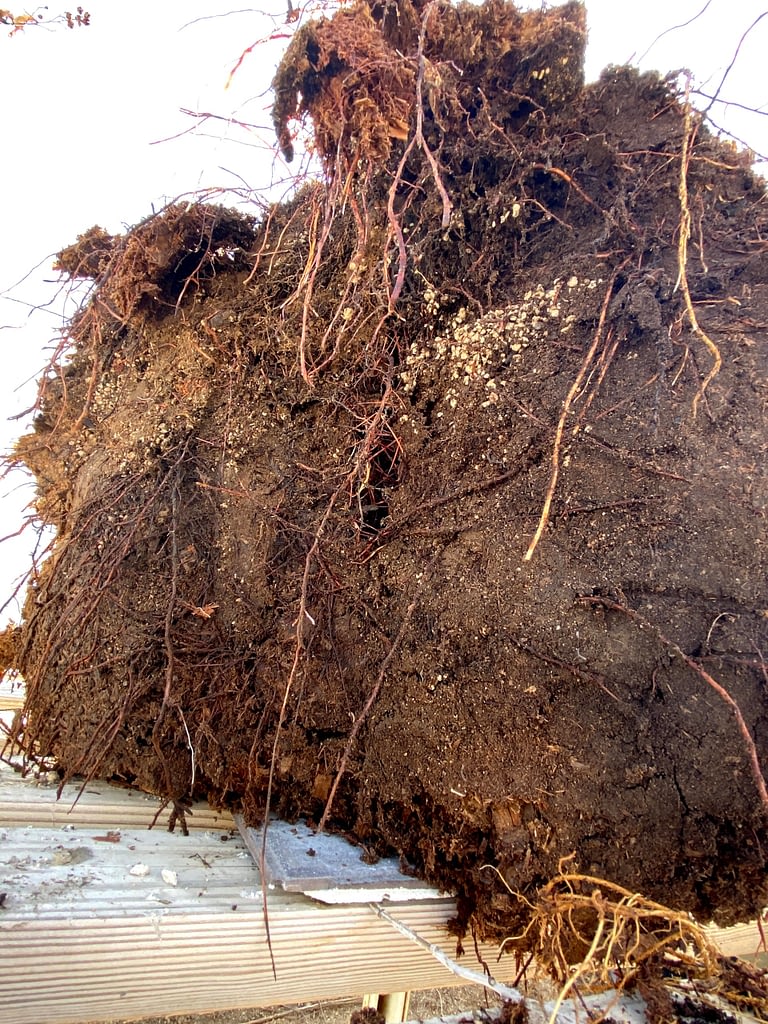 I did my best at not completely bare rooting the California Juniper, as they don't like it much, but also removing as much of the sawdust as possible.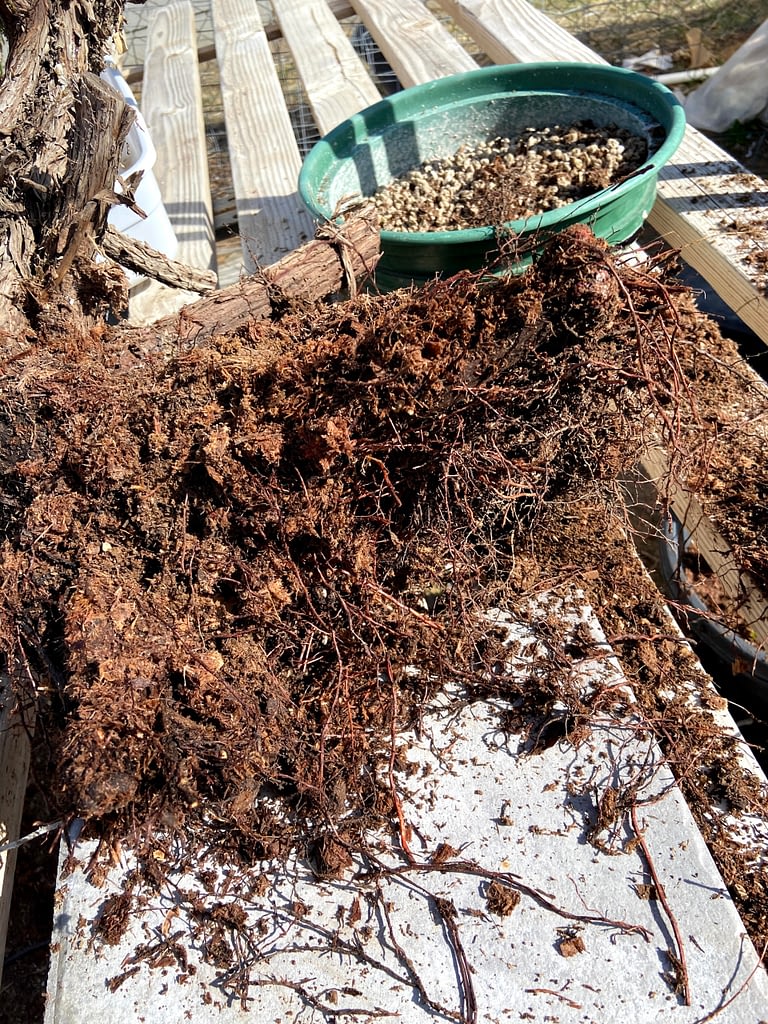 My hands were messy from there on out so I got this last photo. I was pleased with the results of the sawdust bed and how well it can help recovering trees to stabilize their conditions.