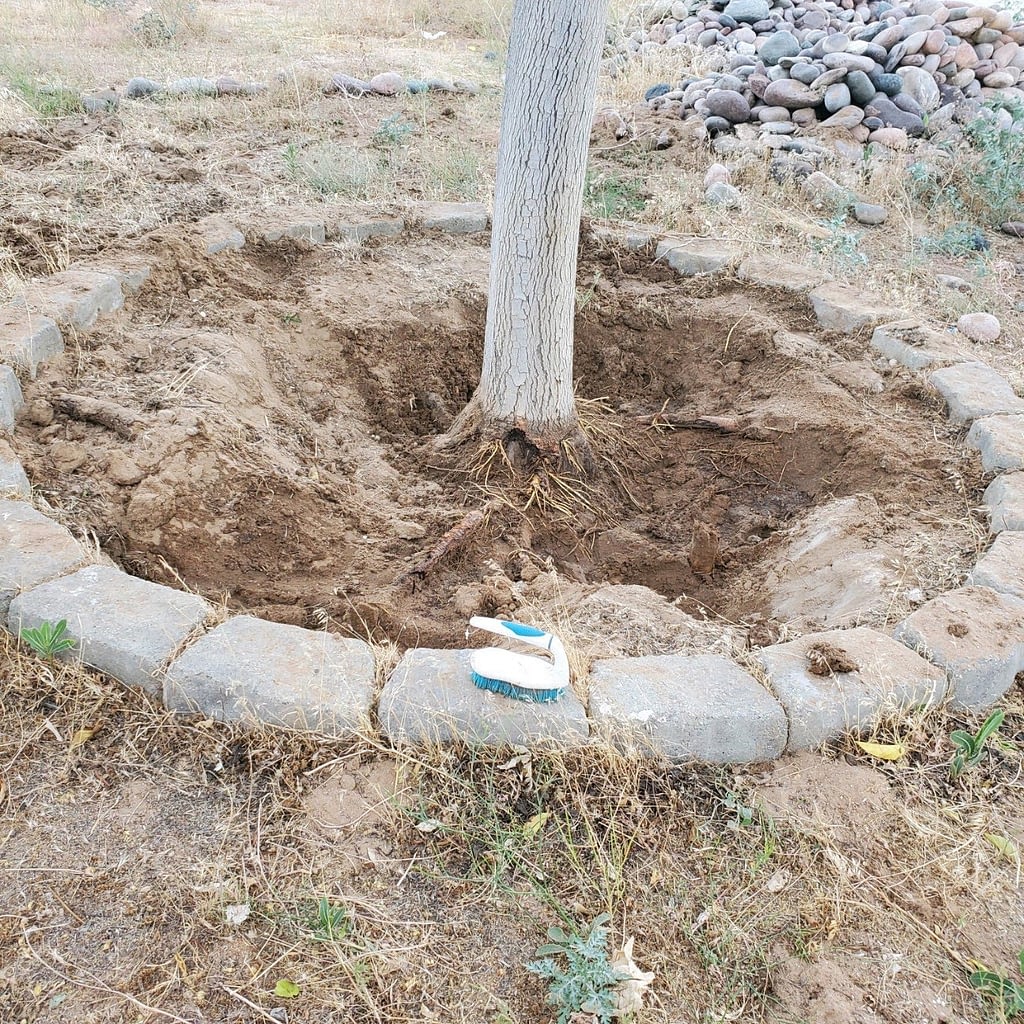 Exposing the root flare of your tree is something that is ideally done by an arborist. The reality is not all homeowners are going to pay an arborist to do something they don't think needs to be done. If you're going to do this yourself you can use this as a guide.
ISA Certified Arborists in the High Desert
Valley Tree Care
(760) 955-2560
15180 Mesquite Ct, Victorville, CA 92394
http://www.valleytreecare.net/

International Tree Management
(760) 488-7446
8077 Langdon Ave. Hesperia, CA 92345
https://international-tree-management.business.site/
Removing surrounding dirt near the trunk until you can see major roots protruding outwards
This can be done with several different tools. The best method is using an air spade or high powered air compressor to blast the soil away without damaging the root system. Blowers can be used instead to blow away soil once it is loosened by a hori hori knife, a hoe rake, or a stiff bristled brush such as a horse brush or a metal bristle brush to clean your grill (the brushes work better if the soil is moist). You should see anywhere from 2 to 7 major roots extending outwards at nearly the same height on the tree.
Remove any rotten, circling, or girdling roots above the root flare if they're not large roots (If they are consult an arborist)
Any pruners should suffice to remove the smaller roots that are above the root flare. Make sure they're sharp as clean cuts are ideal for healing. Removing roots that are large (3″ or more) can create problems with the stability of your tree. Consult and arborist to avoid causing damage.
Leave the root flare exposed to create a better environment for the health of the tree
Doing this increases the ability for the roots to get oxygen, helps prevent rot and root rot near the trunk, and removes the possibility for girdling roots to choke out the trees main roots.
A client sent me photos of their process of exposing the root flare on their fruitless mulberry tree: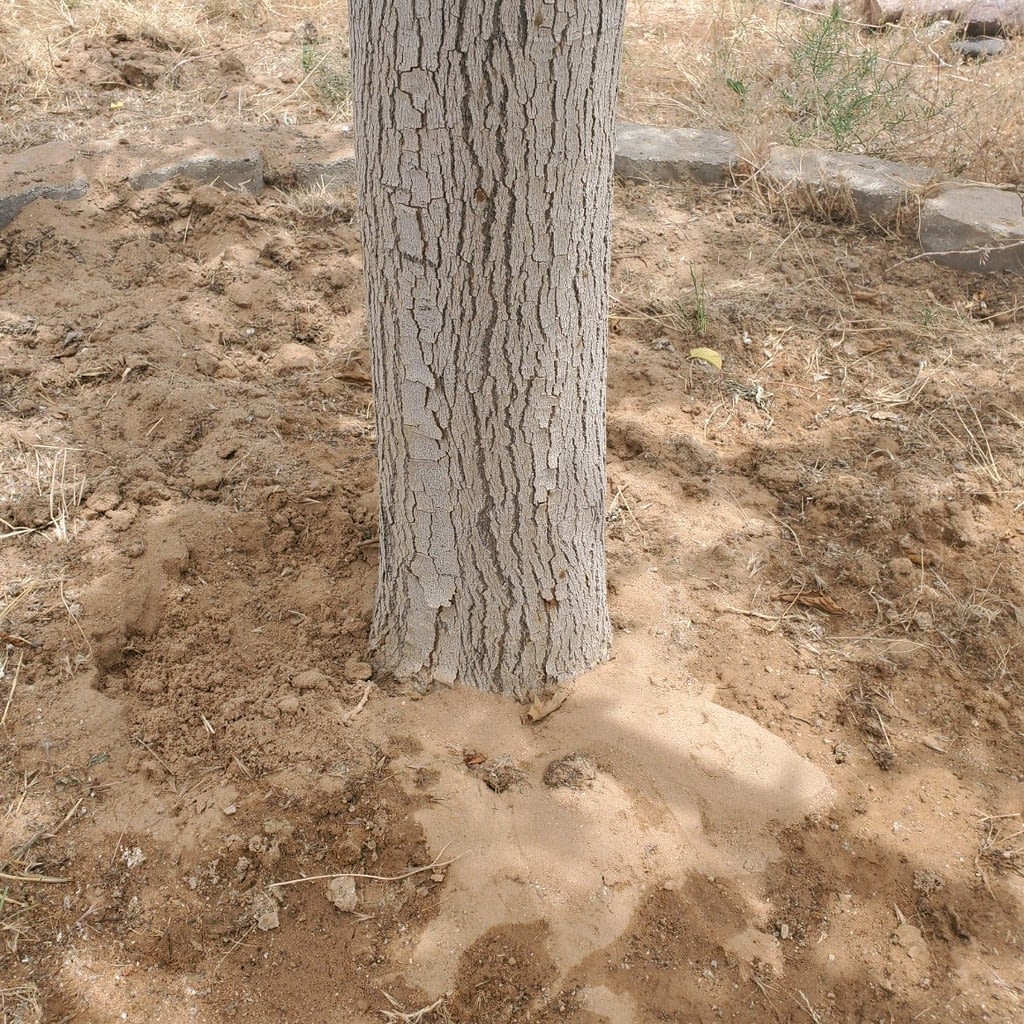 While these photos don't show the final process, these are photos of the process.