This Siberian elm that I dug last winter is really coming into its own. It needed a first full structural wiring and I had to take off a large chunk in the back. Here you can see the notch I cut out of the backside of the trunk. I had to cut down halfway and then start from the side to meet the downward cut.
You can see the portion before I cut it off in the photo below from earlier in the season.
Overall it looks pretty clean from the front. Having that primary branch coming out from the left of the upper cut will help to heal that opening quickly.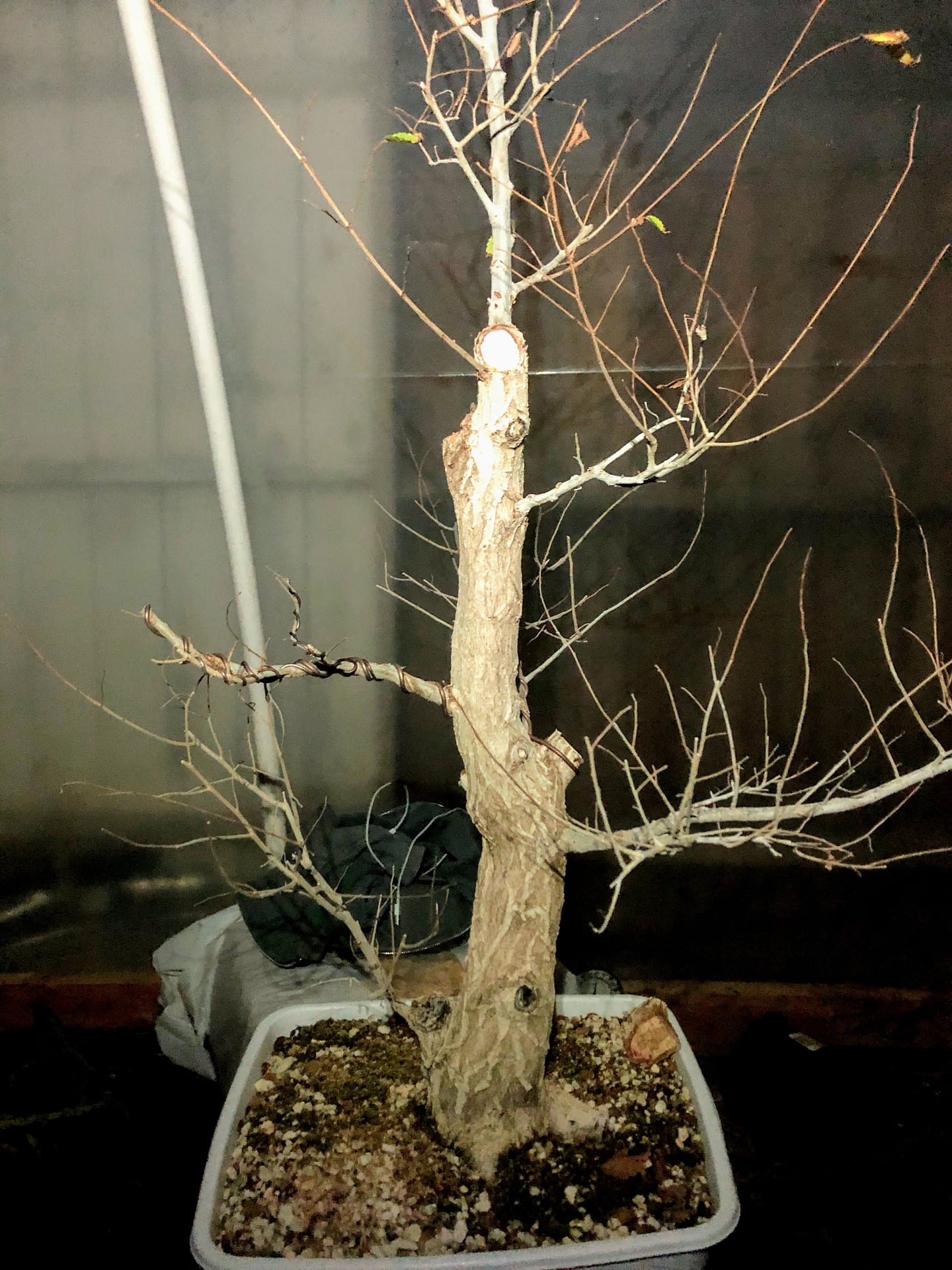 The front: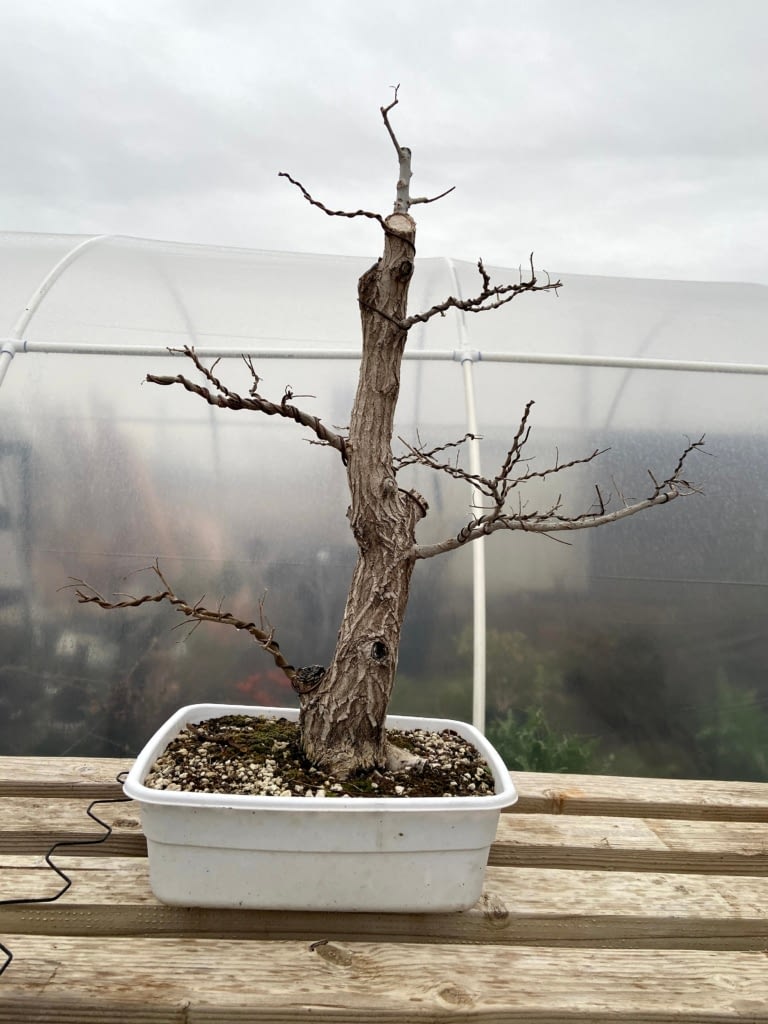 Below you can see the old wire scares from early spring on the primary branch. I made sure to wire the same direction and offset the wire to not damage the healing that has taken place.
Here is the same branch a year later. With the fissured bark you'll never notice this in a few years.